LET'S TALK CORPORATE
REAL EXCELLENCE IS BORN FROM AUTHENTICITY AND COURAGE.
WHEN LEADERS AND TEAM MEMBERS ARE NOT CALCULATING THE COSTS OF DISAGREEMENT OR BRINGING THEIR WHOLE SELVES TO THE TABLE .
SOUNDS LIKE COMMON SENSE,

BUT

IT'S NOT COMMON PRACTICE!
YES, WE NEED THIS!
Marina M.
SVP General Manager Central Europe at Adidas
Helena has accompanied me already for many years as I was building my own career and profile as leader. She has helped me successfully build high performing teams no matter which country or organization I joined or was honored to lead…and thus supported me in shaping me as an empathetic and inclusive leader. She's able to perfectly blend her expertise as an executive coach, trained psychologist and amazing interpersonal skills to connect fast and in a natural way with her clients…she cares beyond the set workshop environment and the teams feel it! Thank you Helena, it's been and continues to be a pleasure and journey of continuous growth with you!
Picture this: a team where every single member feels CONFIDENT & SAFE. This is the very foundation of trust, commitment, accountability, courage for innovation, and a sustainable future. The benefits are countless!
For 17+ years, I've supported conscious organizations and their leaders, foster this kind of environments. Let's schedule a FREE discovery call to dive deeper into your unique needs and explore how we can achieve success together.
YES! BOOK MY CALL NOW
HOW CAN I HELP YOU, YOUR TEAM & ORGANIZATION?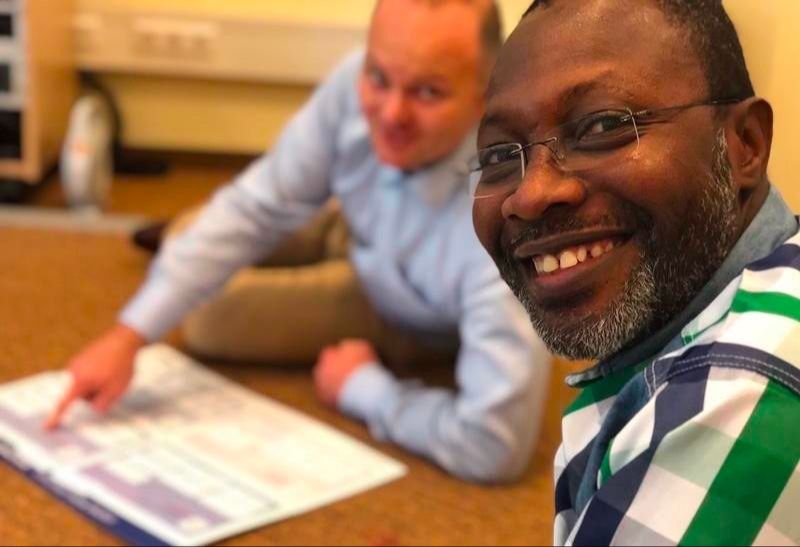 With LEADERS
"Taking the decision to LEAD is a brave thing to do: I respect you for it!
Most of the times is not easy and requires boldness and real passion for the work and those who we lead, because Leadership is a decision, not a position.
I've devoted my life to teaching Transformational Leadership℠, offering leaders the skill-set to do their jobs and run their teams and business effectively, empowering them with the boldness mindset for success!"
READY TO UPGRADE YOUR LEADERSHIP 10X?
With TEAMS
"I am a devoted practitioner of High Functioning Team Models, and have helped transform powerful teams from the inside out! Collaboration 10X!
For High Performing teams knowing how to build Trust, how to Disagree and respectfully fight, to Commit and hold each other Accountable, are as important as delivering Results. Is your company ready for my Inspirational Leadership℠ MODEL?

LET'S FIND OUT ON A CALL AND DISCUSS HIGH PERFORMANCE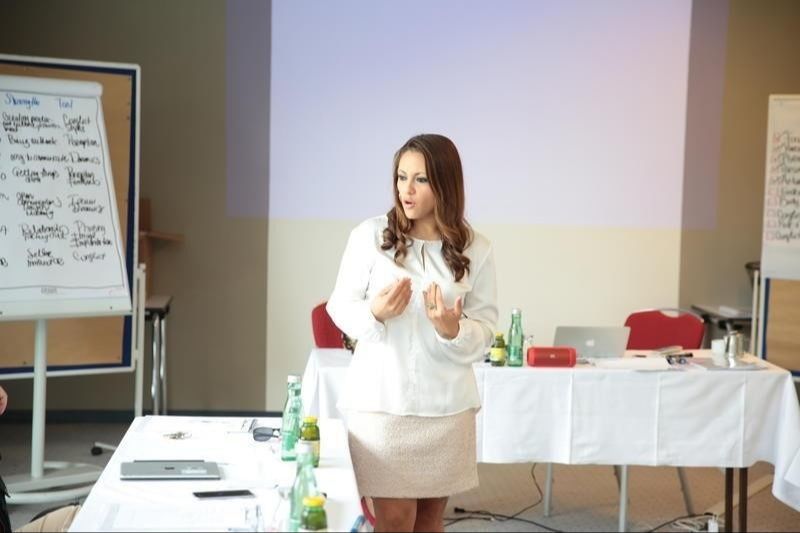 At the SEMINAR ROOM
"My second home: The Seminar Room has welcomed me thousands of times to deep-dive with individuals in those topics that matter most!
Seminar Rooms, VIRTUAL + LIVE, offer us the scenario and opportunity to "SLOW DOWN, TO SPEED UP". Getting away from the noise, learn together and DO THE RIGHT THINGS, in an immersion process that has the power to change the future of many people's lives and entire organisations"
BROWSE MY CREDENTIALS ON COURSE DESIGN AND LET US MEASURE THE EFFECTIVENESS OF YOUR PROGRAMS
On STAGE
Public speaking can be polarizing, but for me, it's an opportunity to serve you from my core. Speaking at Masterminds, hackathons, virtual summits or company conferences allows me to share my expertise on topics such as Inspirational Leadership℠, Bringing our authentic selves to work, and most popular LEADING WITH BOLDNESS℠
WANT TO INVITE ME TO YOUR EVENT?
LET'S DISCUSS HOW WE CAN BOOST YOUR EMPLOYEES' CONFIDENCE, ENGAGEMENT, AND ACHIEVEMENT
Begin your booking to a FREE DISCOVERY CALL by quickly entering your name & email below.
My
Credentials
Master's Degree in Psychology, ITESO 1999
DISC® Certified, Behavioral Sciences iiLS- Institute for innovative Learning Systems & Inscape P., 2011
Design Thinking for Business Innovation,
University of Virginia, 2015
International Leadership and Organizational Behavior,
Università Bocconi, 2016
Kirkpatrick® Certified, Bronze Level, 2016
HPLJ Brinkerhoff® Certified, 2017
BOOK MY FREE CALL