WHO IS GIA?
Work
▽

Life

▽

Education
1990's
"Few know this story but I never planned on studying Psychology. A mix-up by my friend Paola landed me in the wrong faculty, and I thought I'd just stick it out until I could switch to a 'real' career the next semester. But I couldn't: I fell in love with it! From neurobiology to statistics and psychopathology to pharmacology and forensics, I was obsessed with human behaviour! I can honestly say that I didn't go out looking for it: my life's work found me! And little did I know where this work would take me..."
2000's
"In 2001, I joined a government unit focused on helping girls and women facing abuse, eating disorders, depression, anxiety, and suicidal thoughts. Working with these women has been a lifelong passion of mine. To this day, I have yet to meet a single person who has given up on the fight or failed to acquire the skills necessary to create the life they deserve. I am in awe of these incredible women and believe there is nothing they cannot achieve!"
Live Workshops
"Despite all the technology, nothing tops when humans can come together in the same space. Delivering workshops that teach these powerful topics, has made my career what it is, and has taken me around the world, coaching individuals and companies at all levels, from factory floors to top management and board offices. It's incredibly rewarding to witness the transformations that can happen when people tap into their inherent power and potential in just to 2 or 5 days. Can't have enough of it"
Online
"Online coaching and teaching is one of my greatest passions, second only to face-to-face work. Whether it's coaching individuals one-on-one, leading group coaching sessions, delivering masterclasses or webinars, creating e-courses, or sharing inspiration on social media, I find tremendous fulfillment in all of it. The flexibility and convenience of online work allows me to reach and help people from all corners of the world, and I'm constantly exploring new ways to leverage technology to create engaging and effective learning experiences for my clients.
Group Sessions & Retreats
"There's nothing quite like the magic that happens when a small group of like-minded individuals come together in an intimate and beautiful setting somewhere in the world. It's a space where deep connections and personal growth can flourish, free from the distractions and pressures of everyday life. I love creating these kinds of experiences for my clients, escape to amazing places and dive into transformative work together through bootcamps, retreats, or weekend intensives. I'm passionate about creating unforgettable experiences and transformational spaces for you all."
At Home
"As a mother of two young leaders, I consider myself blessed to learn something new from them every day. Being both an entrepreneur and a parent can be challenging, especially when it comes to knowing when to stop working. I used to feel guilty about working during playtime, waiting for activities to end, or even during school runs. However, I realized that being a bold mother meant being transparent with my children about my passion for work and showing them how I relentlessly pursue my dreams."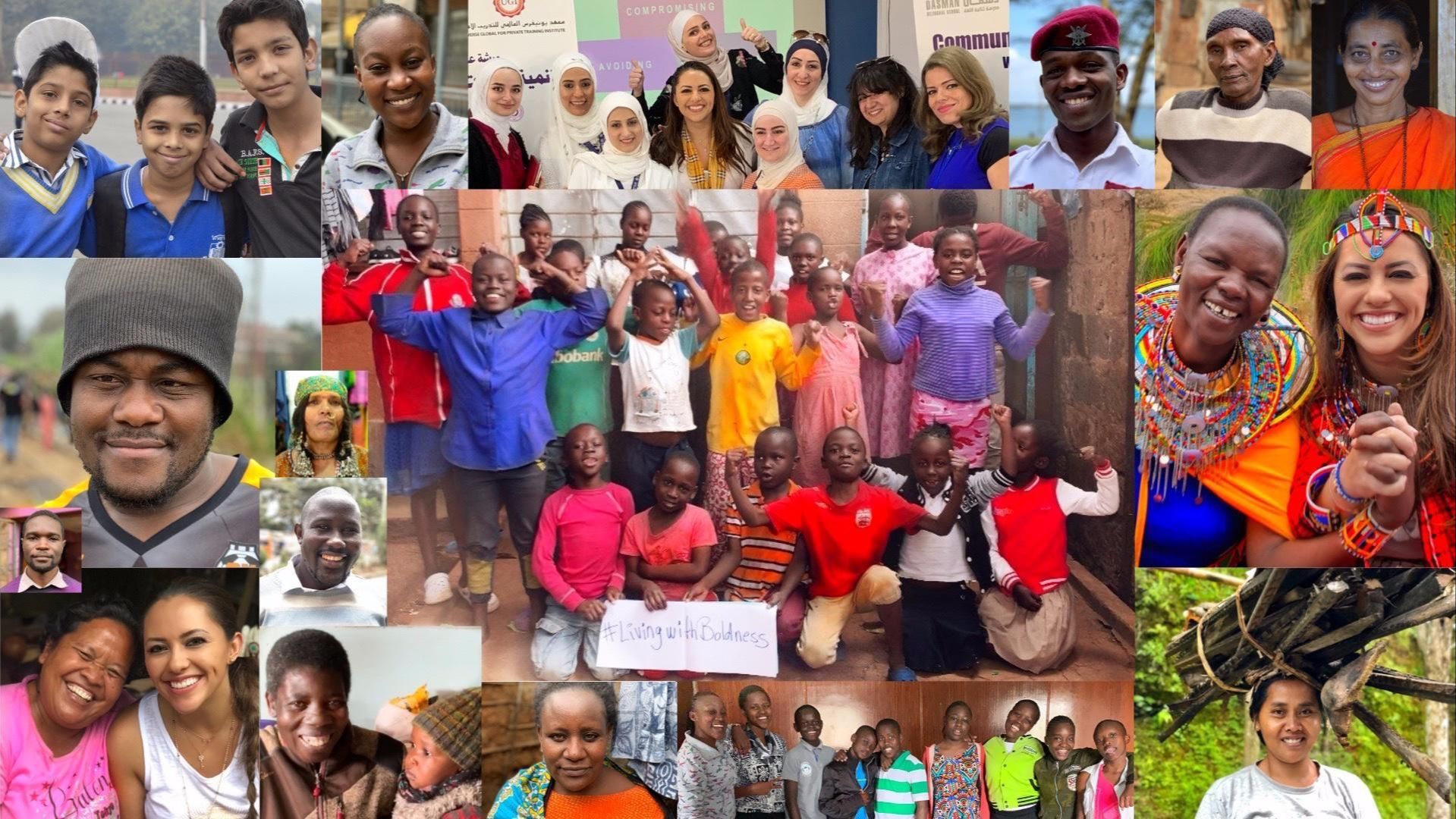 Across the WORLD
"By the age of 7 I had lived in 3 different countries, and from then, many more would come. Being raised so internationally, I am a nomad and philanthropist at core. Today I travel the world collecting stories of courage, tracking down those who figured out this BOLDNESS business long before me. These world leaders agree to sit with me and share how they became WARRIORS and made use of their scars to transform their lives, support their communities and create mindful businesses. Learn more about the Project "Stories of Boldness".
LEARN WITH GIA
YOU'VE DONE IT ALL! WHAT YOU REALLY NEED ARE RESULTS!

An actual impact that vibrates in your life and reflects out in the world.
Let me show you how to ACCESS IT!
Join me for a FREE DISCOVERY CHAT, where we can explore during those 25 minutes, where you are on your journey and which of my offerings will best suit your needs.
Let's jump on a call and discover what works for you!
FREEBIES
STEP INTO MY VIRTUAL COACHING ROOM AND TAKE WHAT YOU NEED!
My
Credentials
Master Degree in Psychology, ITESO 1999
DISC® Certified, Behavioral Sciences iiLS- Institute for innovative Learning Systems & Inscape P., 2011
Design Thinking for Business Innovation, University of Virginia, 2015
International Leadership and Organizational Behavior, Università Bocconi, 2016
Kirkpatrick® Certified, Bronze Level, 2016
HPLJ Brinkerhoff® Certified, 2017
BOOK MY FREE CALL